The new year has not been kind to retail stores around the country, as the trend of accelerating store closings continues, according to a report by Yahoo! Finance. (This was before the Coronavirus Outbreak) it will be much worse now!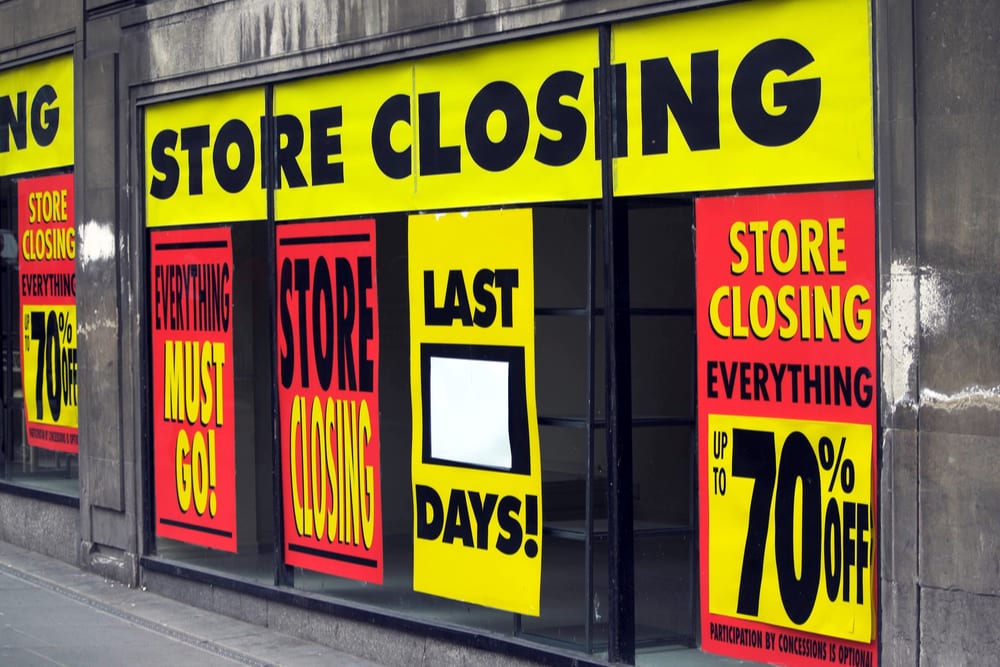 With the COVID-19 Corona-virus we will see a record number of retail stores, restaurants, and small to large businesses across the US shuttering and closing down operations permanently.

Source – All Media In The World!
Macy's, JCPenney, Papyrus, Express and Pier 1 Imports, among other retailers, have reported 1,218 closings this year already, according to data from global marketing research firm Coresight Research.
Last year, 9,200 stores closed, including locations like Payless ShoeSource, Fred's, Gymboree and Charlotte Russe. There were also widespread closures by Family Dollar, Forever 21, Charming Charlie, Sears, Kmart, A.C. Moore and GameStop. These are store closings not business ceasing to exist (in some cases), however with the economical impact of the Coronavirus many businesses will be shutting down for good.
This will be the fourth year in a row that retailers will shutter 100 million square feet of space, which equals about 562 Walmart supercenters.
As a business liquidation consultant & service we see opportunity when stores close and hire us to help liquidate assets, but it can be very unsettling and horrifying to see so many businesses and household names shut down. Our thoughts and prayers are with all the employees and families impacted by the closures of businesses like these.